Fords
Auto Tags & License Plates
Fords Auto Tags, Notary & Business Services can help you with all of your vehicle license plate and auto tag needs.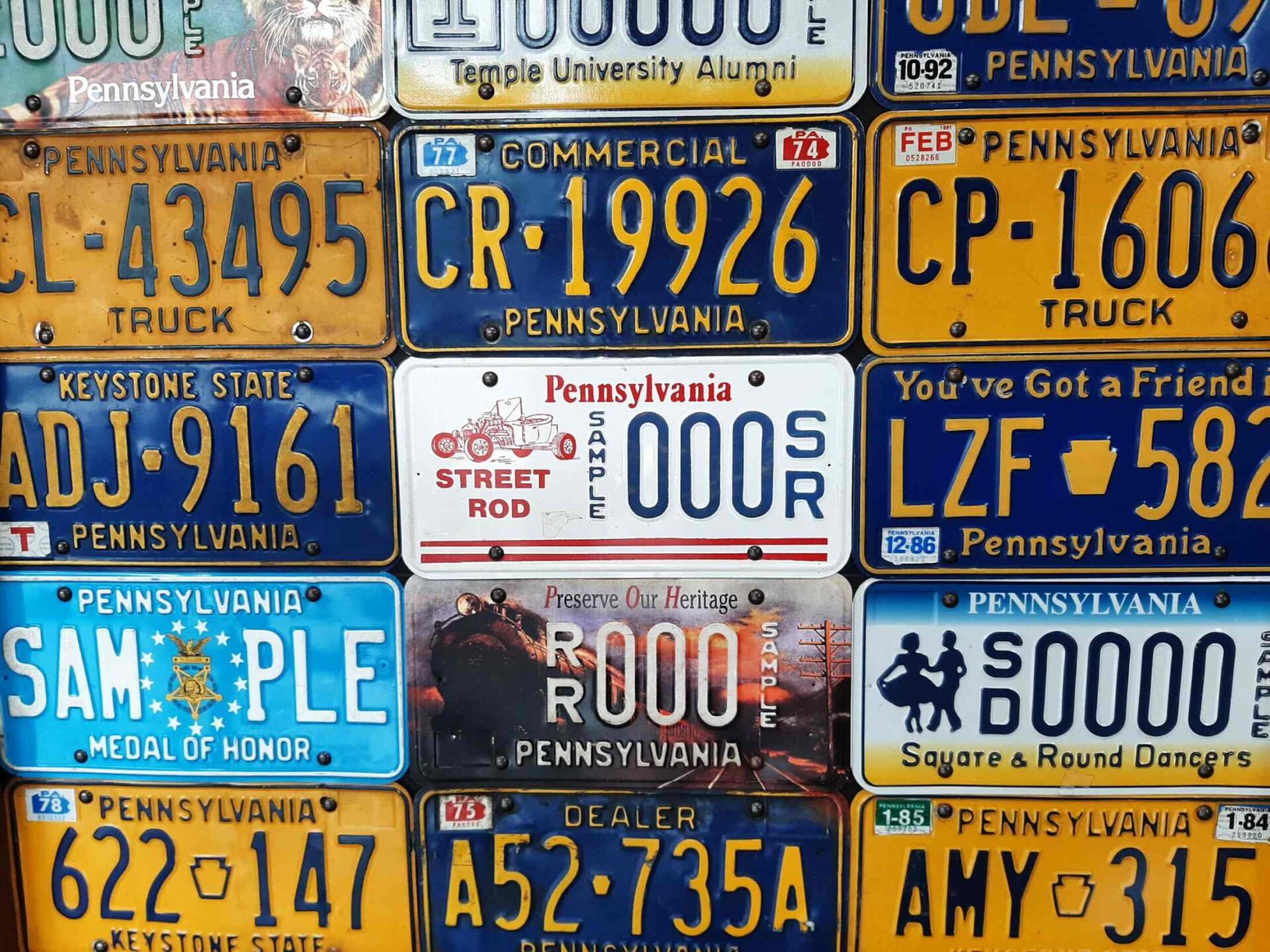 We offer direct service to Penndot through our Messenger Service. We have had a messenger service for over 20 years and know the ins and outs of PennDot to better serve you.
Ford's Notary is a licensed apportioned agent with PennDot. We handle company fleets of any size.
Our agents have a combined 40 years of experience issuing auto tags and license plates. We can assist you with replacing lost or stolen tags or registering a new vehicle.
Ford's Notary has Decentralized License which lets us transfer an existing plate onto a title already in your name so you don't have to buy a new tag - we are always looking for ways to save you money!
Have a vintage license plate you want to display on your antique car? In lieu of an antique or classic registration plate, the owner of an antique or classic motor vehicle may request permission from PennDOT to display a vintage registration plate. A vintage registration plate is a "period-issued" registration plate from 1906 to 1976 to be displayed on an antique or classic vehicle with the same corresponding model year.
Ford's Notary and Business Servies can do more for you.
Conveniently located in Honey Brook, Pennsylvania, Ford's Notary serves all of Chester County, Lancaster County and surrounding areas.
When you're done getting your auto tags at Ford's Notary, stop next door for a delicious bite to eat and a nice cold drink!